DEALERS STORES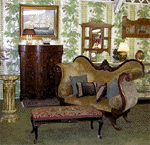 » Selling/purchasing vintage pocket watches and wrist watches full service repair, including vintage clocks.
» Antique furniture and vintage collections for sale. Items in multiples (Chinese and crystal porcelain, pocket knives, and many other unique items).
Phone: (831) 722-3551
»
Visit my Ebay store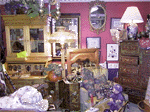 Varied gift items old & new. Oriental items-pewter, pictures, china, glassware, large nautical gift selection. Many furniture items from the late 1800's through the 1960's. Trunks and children's gift items.
E-mail: creebys@csi.com
Phone: (831) 335-3663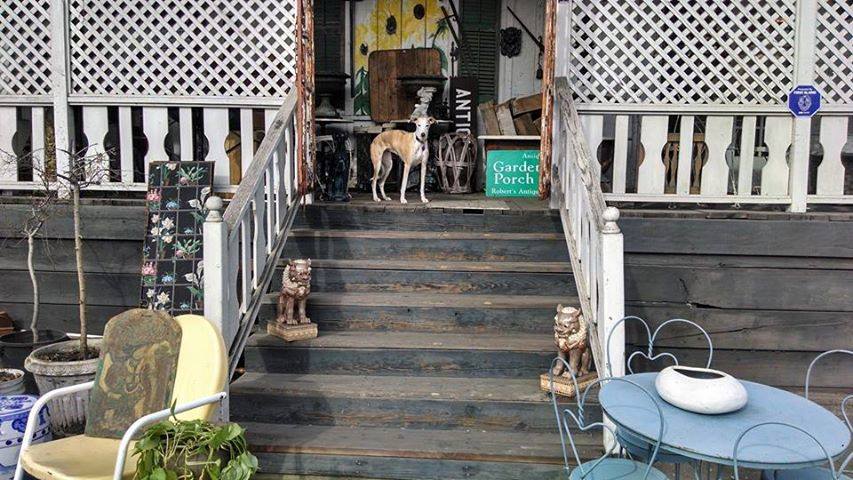 The Garden Porch's owner Diana Wilson, a gardening enthusiast for 20+ years, scans all over to bring unique pieces for outdoor living spaces to her customers. She is a self-confessed nut for Teak wood and vintage patio furniture and loves creating inviting outdoor spaces for friends and family to hang out and enjoy. Gracie, her Whippet, is always by her side and loves to greet everyone and can be seen "test-driving" the benches on sunny days.
Owner: Diana Wilson
Email: dtwilson56@gmail.com
»
Visit our Facebook page
»
Featured Listing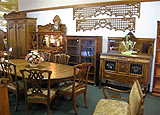 Buying and selling quality antique furniture since 1971. Specializing in 1890's American oak, walnut and mahogany furniture. Some merchandise is 100% restored and some in original varnish and in great condition.
E-mail: jmlamanuzzi@pacbell.net
Phone: (831) 334-1301 or (831) 688-0682 (shop)
»
Visit our website
»
Visit our Ebay store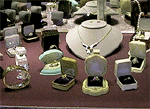 Repairs, custom jewelry design, distinctive jewelry, buyers of fine jewelry, cater to the trade. Buying gold and platinum.
Owner: Dennis La Font, Gemologist, G.I.A. since 1979
Phone: (831) 688-4348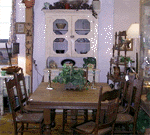 Oak, pine, and country furniture and accessories.
Phone: (831) 722-3472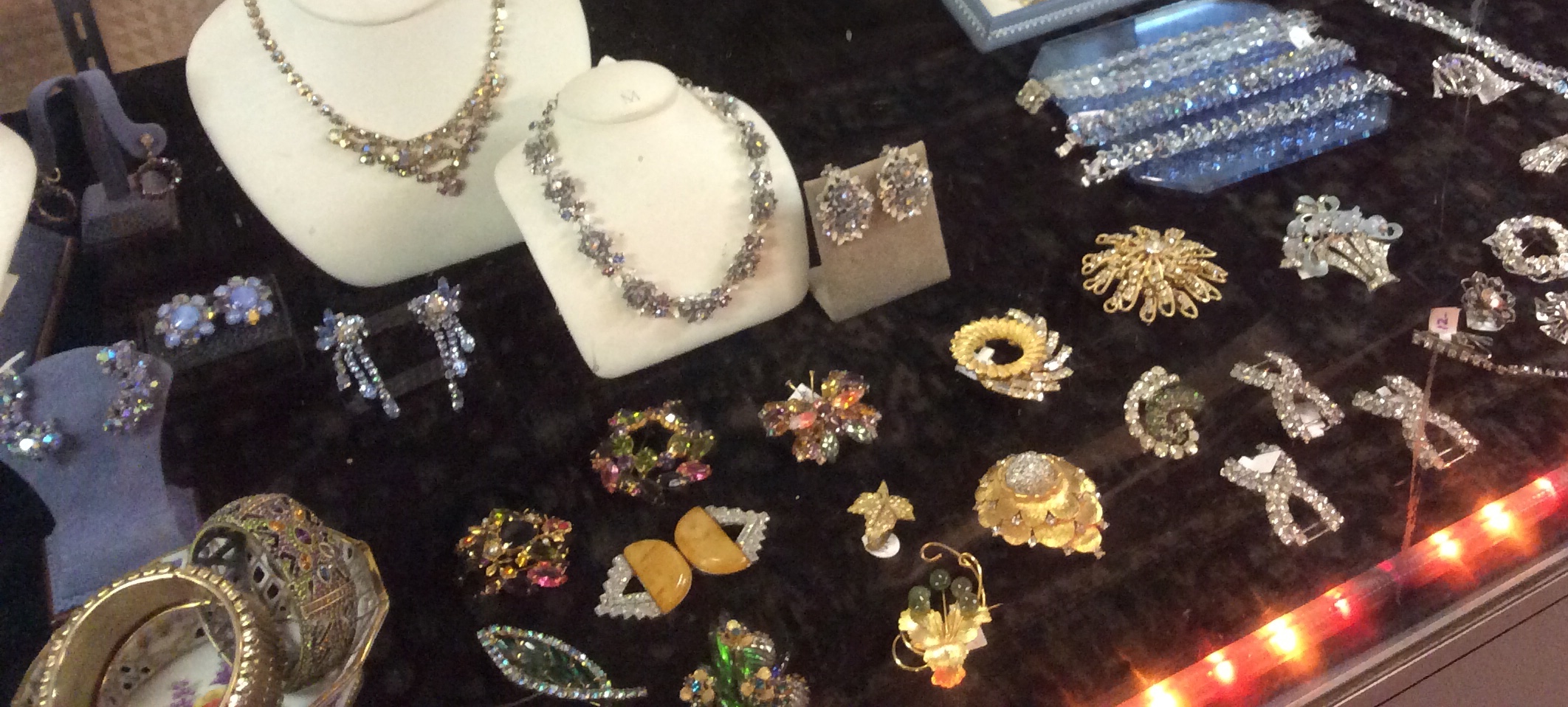 Material Culture is a eclectic selection of antiques thru mid century modern decorative items, china, glass and other objects of interest. We specialize in Vintage Costume Jewelry of all kinds. Nearly a quarter of a century's experience assures you will always find something fun, magical or chic.
E-mail: Materialcultureartifacts@yahoo.com
Phone: (831) 688-8101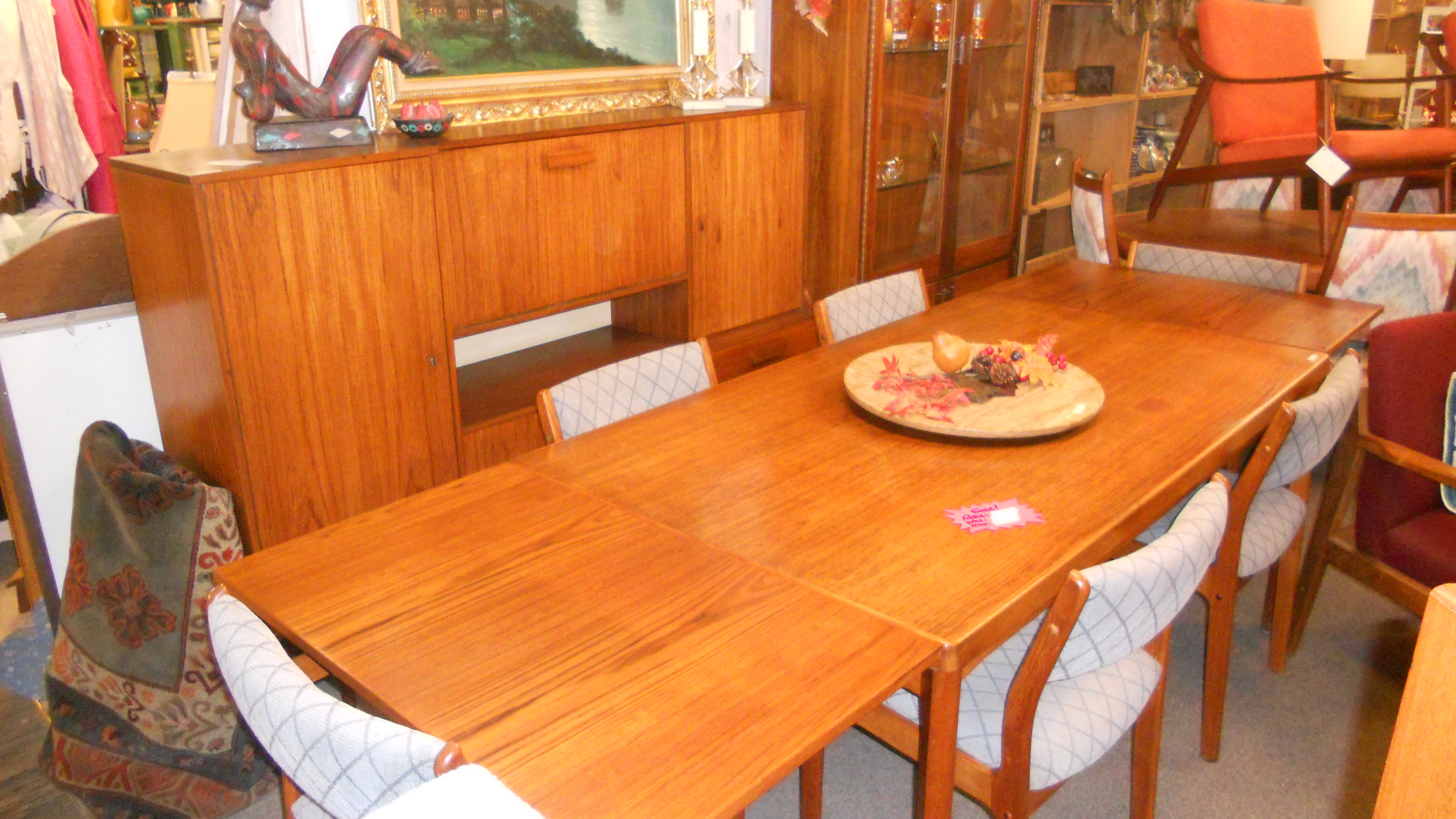 Retrospect Design has a huge, fantastic selection of mid century and Danish modern furnishings in stock and is continually adding new vintage items to our 1800 square foot showroom.

At Retrospect Design it is our pleasure to help you find those unique and stylish items to make your space shine. We pride ourselves on our modern sensibilities and furniture knowledge and can confidently offer you style, selection and price that will add excitement to your interiors Contact us for more information or visit us online to view our current products. Open from Thursday through Sunday from 10am – 5pm or by appointment. We look forward to meeting and working with you soon.
Todd Kransky and Nancy LaPlaca
Retrospect Design

Contact Todd: 831-524-5681 | tkransky@sbcglobal.net
Contact Nancy: 831-254-6911 | nllaplaca@yahoo.com

» Visit our Facebook Page
» Visit our Ebay Page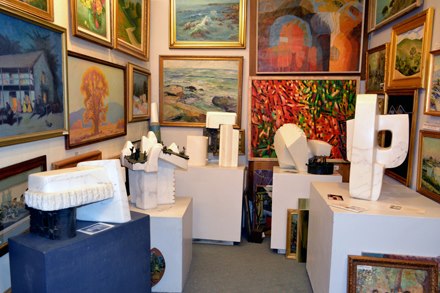 A 1979 graduate of the University of California in aesthetic studies and fine art photography, I have spent many years photographing the California mountains and coast. I met Ansel Adams in 1979 at his Carmel studio and have been collecting California plein air paintings since 1986. I offer a wide variety of artists and genres and hope you enjoy my passion for paintings and sculpture.
Owner: Robert Azensky
E-mail: villagefr@aol.com
Phone: (831) 346-6465
»
Shop our products on 1st Dibs
»
Shop our products on One Kings Lane
Visit our Online Gallery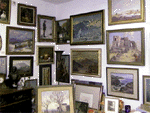 Estate Jewelry, Sculpture, Pottery, Iron, Militaria, Orientalia. Buy & Sell Gold and Diamond Platinum Jewelry
Owner: Robert Azensky
E-mail: villagefr@aol.com
Phone: (831) 346-6465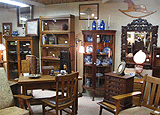 Over the years we have developed a true love for beautiful wood and quality pieces of furniture that enhance your home as well as being functional, comfortable and true focal points of interest. We always use the most current fabrics on our upholstered pieces such as Morris chairs, footstools, chairs, benches etc. Trends come and go but timeless pieces will always have a place in any well thought out décor. Our focus continues to be on unusual oak, mahogany and walnut pieces. We carry dining tables and chairs, china buffets & china cabinets; hall trees to hang your coats, hats, umbrellas; dressers, chests, side tables, cabinets for storage; Morris chairs (the original recliners of 1910); office furniture, roll top desks & flat desks, file cabinets; black memorabilia, political memorabilia, frames mirrors, lighting, ceramic, glass; jewelry also. We are always searching for the unusual, quality pieces of history. Refinishing Services Available To The Public
E-mail: shannaob@sbcglobal.net
Phone: (831) 234-5202
»
Catalogue of items for sale
»
Yellow Pages
»
Please visit our Ebay Store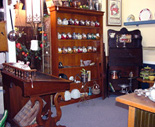 Specializing in the Arts & Crafts/Mission/Craftsman Period Antique Furniture, lighting, Art Glass, pottery, Bauer ware and more. We are the West Coast retailer for Ragsdale Home Furnishings reproduction mission lamps, as seen in American Bunglow advertising. We have period craftsmen furniture makers such as: Gustav Stickley and L&JG Stickley, Stickley Bros. in original condition as well as refinished,J.P. McHugh, Charles Limbert, Sikes, Royal Easy Chair Co.,Michigan Chair Co. Macey bookcases, etc. We offer one of the largest collections of Arts & Crafts Furniture, period lighting, pottery, etc. on the Central Coast. Our website is
strictlymissionartsandcrafts.com
and facebook.
E-mail: cburnam@pacbell.net
Phone: (831) 252-8787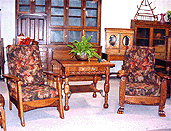 We have the largest selection of American Oak in Northern California. Specializing in high end American Oak, Morris chairs, store fixtures, Horner, Hastings & Payne.
Phone: (831) 336-8178